Menu

Program Details
Applicants
Our Staff and Residents
About
Curriculum Description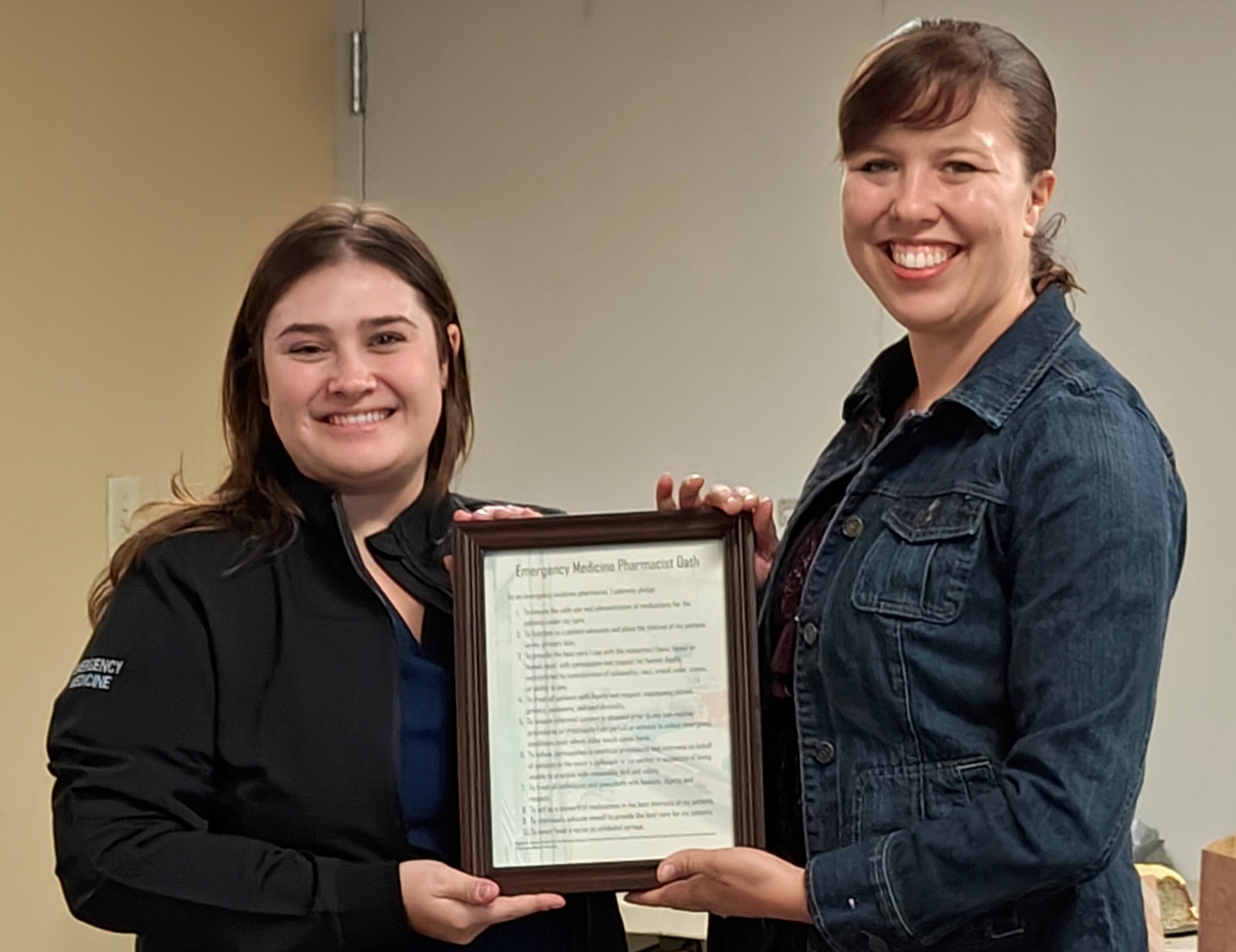 Available rotations include:
Medical Critical Care (2 – 4 weeks, minimum 6 weeks Critical Care required)*
Surgical Critical Care (2 – 4 weeks, minimum 6 weeks Critical Care required)*
Cardiology (4 weeks)*
Inpatient Antimicrobial Management (2 weeks)*
Toxicology Intensive (2 weeks)*
Orientation (4 weeks)*
Emergency Medicine Core I (8 weeks)*
Emergency Medicine Core II (10 weeks)*
Emergency Medicine Core III (8 weeks)*
*Indicates required rotation
Additional electives may be developed based on resident interest and practice area/preceptor availability
Longitudinal Rotations (required)
Medication Safety and Management
Emergency Medicine Antimicrobial Stewardship
Toxicology and Emergency Response
Education and Preceptorship
Residency Project
Practice Management
Critical Access Staffing

Staffing every third weekend at Aultman Orville Hospital
Based on IRS mileage reimbursement requirements, travel to Aultman Orville Hospital for orientation and Critical Access staffing will not be reimbursed.
Example Resident Schedule: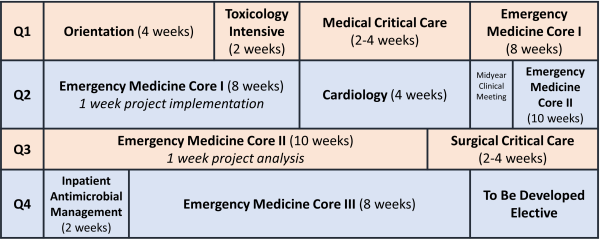 Description:
Residents will serve as active members of interdisciplinary teams on a variety of services and clinical rotations to enhance and refine their emergency medicine pharmacy practice skills and knowledge. Aultman Hospital's main emergency department is a level II trauma center, STEMI receiving center and Primary Stroke Center. In addition to the PGY2 pharmacy residency program, a growing medical emergency medicine residency program is established within Aultman Hospital. The Aultman Hospital Pharmacy Department has 15 pharmacy specialists and more than 800 licensed beds, allowing for a robust resident learning environment.
The strengths of the Emergency Medicine Pharmacy Residency include a strong collaborative relationship with medical, nursing, and other emergency medicine staff, including the medical residency program. Aultman offers emergency medicine-focused medication safety training, training with infectious disease experts, and critical care experience. If not already completed during their PGY1 training, residents will also have the opportunity to earn a teaching certificate through the University of Connecticut or specialized precepting training. Resident graduates will be prepared for emergency medicine and critical care clinical pharmacist positions, as well as specialty board certification.