Menu

Program Details
Applicants
Our Staff and Residents
About
FAQs - Program Information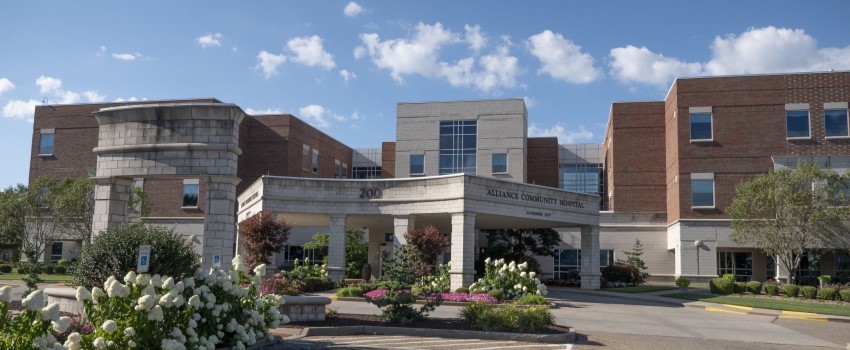 Aultman Alliance Community Hospital PGY1 Pharmacy Residency Program
How many positions do you offer each year?
We currently accept two (2) PGY1 residents each year.
What is the accreditation status of your program?
We are fully accredited through ASHP. Our next accreditation survey will take place in 2030.
What are the application criteria?
Applicants are required to have a PharmD and be licensed in Ohio within 90 days of residency start (a 30-day waiver may be requested). Academic transcripts, curriculum vitae, a letter of intent and three letters of recommendation will all be taken into consideration.
Do you offer H-1B Visa sponsorship?
We do not sponsor visas at this time.
Do you accept F-1 Visa with OPT applicants?
Yes, if the expected graduation date is in May or June just prior to the start of the residency year, and at least a full 12 months of OPT time is available. Please submit OPT application as early as possible (90 days prior to graduation).
Do you accept TN-1 Visa applicants?
Yes. We will provide an appropriate employer letter shortly after Match Results Day. We are unable to provide funding for any processing fees and suggest either paying for premium processing or applying at the border to ensure approval prior to the scheduled first day of residency (typically at the end of June).
Do you emphasize Diversity, Equity and Inclusion? Will I be welcome and supported by your program and healthcare system?
We strive for diversity in our residency and boast graduates from diverse ethnic, racial, sexual orientation and socioeconomic backgrounds. We also welcome residents from different schools of pharmacy including nontraditional and pass/fail programs.
Our program follows the Aultman Diversity Statement and our residents are encouraged and supported to participate in Aultman diversity initiatives throughout the residency year.
Finally, our residents have the opportunity to care for a diverse racial and socioeconomic patient population through the required inpatient and ambulatory care rotations. Residents have the option of expanding their care to additional patient populations through elective opportunities.
What additional characteristics are you looking for in a resident?
We place a high priority on communication skills (both written and verbal), teamwork, flexibility and adaptability. The ideal resident has a solid knowledge base with excellent critical thinking skills but understands that he/she is still learning and portrays a humble and teachable attitude. We are looking for hardworking, self-motivated candidates who are able to function independently and take initiative when needed.
Do you offer shadowing experiences or other opportunities to interact with your residents and preceptors?
Due to hospital policy, shadowing experiences require six weeks advance notice to set up. A limited number of shadowing days may be available during the months of April, May, early June, October and November only for students in their final two years of pharmacy school (P3s and P4s for four-year programs, P5s and P6s for six-year programs). Nonholiday weekday shadowing is encouraged, as both residents and preceptors are working. To set up a shadowing experience, please email us your request and available days about two months prior to your desired time.
We also host an Open House in December that all residency applicants are encouraged to attend. The Open House is limited to only residency candidates who will be applying to residency programs within the month. It is an excellent opportunity to see the facility and interact with many of our residents and preceptors. Information about the Open House is available on our website under News and Recruitment every October.
Finally, a select number of our residents and preceptors attend various residency showcases and other activities each year. Check our News and Recruitment page to see where to find us next.
How do I apply?
We accept applications only through PhORCAS.
What happens after I apply?
A percentage of applicants will be selected for an on-site interview. On average, we are only able to interview a select number of applicants due to time constraints. Interview offers are made in early January, and interviews are scheduled in January and February.
Is an on-site interview required?
On-site interviews are strongly preferred when offered. The residency program follows the state of Ohio and hospital guidelines regarding gatherings and access to the hospital campus. If on-site interviews are not permitted, interviews will be converted to a virtual format for the entire interview season.
What should I expect on interview day?
For on-site interviews: We will likely be interviewing multiple candidates the same day. Candidates will be interviewed by the director of pharmacy, residency faculty and clinical staff. In addition, candidates may be evaluated on their clinical knowledge by completing a patient case. Candidates will also have the opportunity to interact with our staff and tour through several areas of the hospital. Lunch will be provided. Interview days will last approximately five hours.
For virtual interviews: Candidates will be interviewed via live video interviews by the director of pharmacy, residency faculty and clinical staff. Candidates may be evaluated on their clinical knowledge by completing a patient case. Finally, candidates will have the opportunity to interact with one or more residents.
Do you have any electives?
Yes. The following electives are available as one-month rotations: Academia, Acute Care (Main Campus), Emergency Medicine (Main Campus) Advanced Emergency Medicine (Main Campus), Alliance Family Health Center and Hematology/Oncology Infusion Center. There is potential for other electives to be available based on resident interest.
Do pharmacy residents directly manage patients?
Yes. Pharmacy residents are credentialed to participate in the ambulatory care clinic collaborative practice agreement and for managing inpatient protocols including vancomycin, aminoglycosides, renal dosing and IV-PO conversion.
What ambulatory care experiences are available for pharmacy residents?
The required one-month Ambulatory Care I and II rotations expose the resident to the pharmacist-run ambulatory care clinic responsible for managing disease states in an interdisciplinary environment alongside dieticians, podiatrists and nurse educators. In addition to the month-long ambulatory care rotations, the resident also staffs a half day at the clinic each week on Wednesdays from October through June. Pharmacy residents are scheduled to see patients under a collaborative practice agreement and directly write prescription and lab orders to manage patient pharmacotherapy.
How are resident rotation schedules determined and are they flexible?
Residents are asked to choose their elective choices as soon as possible to ensure preceptor availability for top choice rotations. Residents are asked about their elective choices, and the rotation schedule is updated quarterly, to accommodate as many requests as possible. Residents typically get their preferred rotations, but early selection is key to ensuring all choices are scheduled.
What is unique about your program?
Our clinical pharmacy staff is a close-knit group that helps to serve the local community. Our residency program is designed to provide practitioners the opportunity to accelerate their growth beyond entry-level professional competence in patient-centered care and pharmacy operational services, and to further the development of leadership skills that can be applied across all practice settings.
Is your program affiliated with any universities?
The residency program is not formally affiliated with any universities. We do have a preceptor that serves as an assistant professor of pharmacy practice at Northeast Ohio Medical University (NEOMED). Many of our preceptors also take IPPE and APPE students from area schools of pharmacy. Pharmacy residents have the opportunity to complete a teaching and learning certificate through NEOMED during their residency year.
What hours can I expect to work and how many weekends will be required?
Residents will be expected to be on rotation with their preceptors, and hours will vary depending on the clinical service. Residents will staff every other weekend and one weekday afternoon every other week. On average, residents work about 55-60 hours per week.
What type of clinical practice environment(s) does your program offer?
Each rotation is slightly different, but most include interdisciplinary rounds and bedside patient education. Pharmacy services are in high demand at Aultman Alliance and are typically well received by prescribers and nurses.