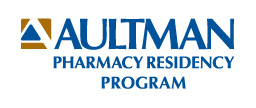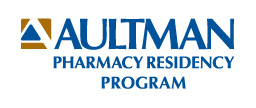 Program Details
Our Staff and Residents
News and Recruitment







Program Details
With 15 pharmacy specialists and more than 800 licensed beds, the Aultman Pharmacy Residency program boasts a robust learning environment.
How to Apply
We are looking for hard-working, self-motivated candidates who are able to function independently and take initiative when needed.
About Us
Our mission is to lead our community to improved health through the development of pharmacy resident skills and knowledge.
News and Recruitment
Our residents and preceptors are active participants in various meetings, conferences and showcases throughout the year.