Menu

Program Details
Applicants
Our Staff and Residents
About
About Aultman Pharmacy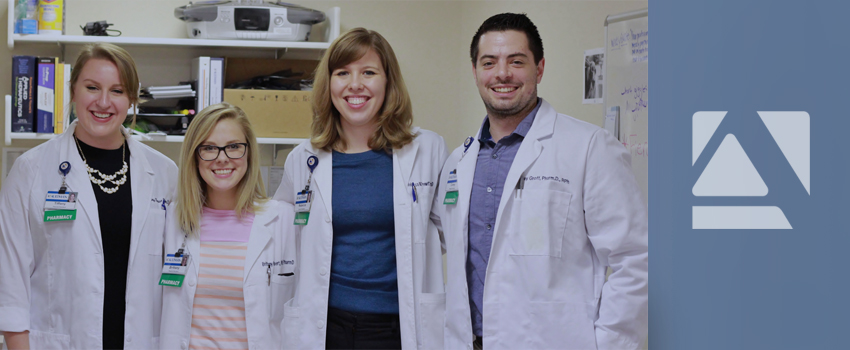 Our Team:
25 staff pharmacists
13 clinical or specialty pharmacists
4 pharmacy residents
60 certified pharmacy technicians
APPE and IPPE students

Northeast Ohio Medical University
Ohio Northern University
The Ohio State University
Lake Erie College of Pharmacy
Marshall University
Findlay University
University of Toledo
University of Pittsburgh
Duquesne University
Belmont University
Our Department:
The Aultman Inpatient Pharmacy serves over 600 licensed hospital beds including a 12 bed inpatient hospice center and over 100 beds of post-acute care at two separate facilities. The pharmacy utilizes cutting edge technology with various state-of-the-art automated pharmacy systems to provide the safest most efficient care possible.
The Pharmacy Informatics team consists of pharmacists and a pharmacy technician and ensures the pharmacy systems stay up to date. The team provides on call coverage seven days a week and serves as a valuable resource to the pharmacy team.
The Aultman Employee Pharmacy serves the Aultman Health Foundation's 7,300 employees, their families and patients being discharged from the hospital. Three pharmacists and five technicians fill an average of 305 scripts per day.
Clinical Pharmacy Services and Involvement:
Collaborative Practice Agreement ambulatory patient management
Anticoagulation monitoring
Vancomycin dosing and monitoring
Application of medication protocols
Daily interdisciplinary rounds with hospitalist and teaching service teams
Discharge patient counseling
Code Blue team and stroke team members
Formal staff and patient education
Membership on various hospital committees