Menu

Program Details
Applicants
Our Staff and Residents
About
Curriculum Description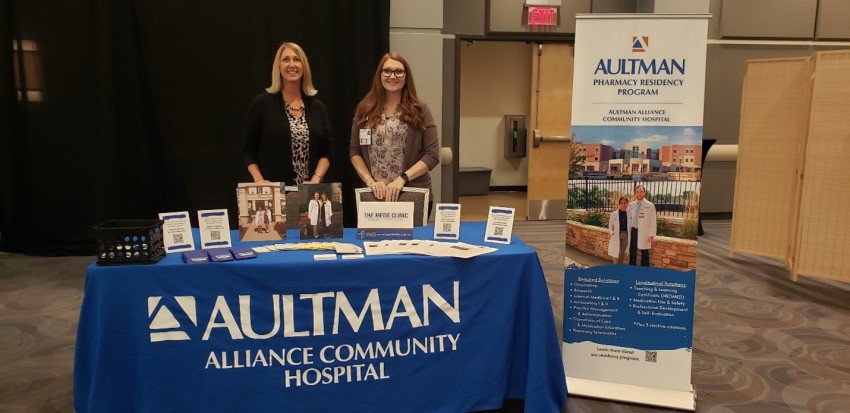 Available one-month rotations include:
Academia
Acute Care (Main Campus)
Advanced Emergency Medicine (Main Campus)
Alliance Family Health Center
Ambulatory Care I and II*
Emergency Medicine (Main Campus)
Hematology/Oncology Infusion Center
Internal Medicine I and II*
Orientation*
Pain, Palliative Care and Hospice*
Practice Management and Administration*
Research*
Transitions of Care and Medication Education*
*Indicates required rotation
Longitudinal Rotations (required)
Longitudinal Project
Medication Use and Safety
Pharmacy Service

Includes pharmacy staffing every other weekend and one afternoon every other week

Professional Development and Self-Evaluation
Teaching and Learning

The Teaching and Learning Certificate Program is completed through Northeast Ohio Medical University (NEOMED). There are two tracks to choose from:
Description:
Residents serve as active members of interdisciplinary teams and participate in a variety of clinical rotations to enhance and refine their pharmacy practice skills and knowledge. With clinically trained pharmacists and more than 100 licensed beds, the pharmacy department boasts a varied resident learning environment. The strengths of the program include ambulatory care, internal medicine and the opportunity to complete elective rotations on-site at Aultman Alliance Community Hospital, Aultman Hospital or within the local community. Residents also have the opportunity to earn a teaching certificate through Northeast Ohio Medical University (NEOMED). Resident graduates will be prepared for acute care clinical and staff pharmacist positions, adjunct faculty positions and a variety of PGY2 programs.