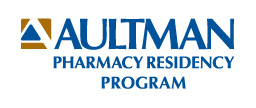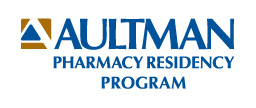 Program Details
Our Staff and Residents
News and Recruitment
Home >

FAQs - Program Information
Menu
Program Details
Applicants
About Us
Our Staff and Residents
News and Recruitment
Pharmacy Residency FAQs
Program Information
How many positions do you offer each year?
We currently accept four (4) PGY-1 residents each year.
What is the accreditation status of your program?
We are fully accredited through ASHP. Our next accreditation survey will take place in 2022.
What are the application criteria?
Applicants are required to have a PharmD and be licensed in Ohio by September of their residency year. Academic transcripts, curriculum vitae, a letter of intent and three letters of recommendation will all be taken into consideration.
What additional characteristics are you looking for in a resident?
We place a high priority on communication skills (both written and verbal), teamwork, flexibility and adaptability. The ideal resident has a solid knowledge base but understands that he/she is still learning and portrays a humble and teachable attitude. We are looking for hard-working, self-motivated candidates who are able to function independently and take initiative when needed.
How do I apply?
We accept applications only through PhORCAS.
What happens after I apply?
A percentage of applicants will be selected for an on-site interview. Interviews will be scheduled in January and February.
Is an on-site interview required?
On-site interviews are strongly preferred.
What should I expect on interview day?
We will likely be interviewing multiple candidates the same day. Candidates will be interviewed by pharmacy managers, residency faculty and clinical staff in a panel interview setting. In addition, candidates will be evaluated on their clinical knowledge in a simulated patient encounter. Candidates will also have the opportunity to interact with our staff and tour through several areas of the hospital. Lunch will be provided and interview days will last 6-8 hours.
Do you have any electives?
Yes. The following electives are available as one month rotations: Cardiology, Critical Care, Emergency Medicine, Geriatrics, and Palliative Care/Hospice. Please note that either Critical Care or Emergency Medicine are required. Many of the required rotations may be repeated for an advanced learning experience in that area as well.  In addition, beginning with the 2018-2019 residency class, we will offer a 1 month elective rotation in Ambulatory Care in affiliation with Alliance Community Hospital Pharmacy Residency Program that will take place at the Alliance campus.
What is unique about your program?
Our clinical pharmacy staff is a close knit group even though we are part of a large regional hospital. We also have a diverse collection of clinical specialty areas and interests.
Is your program affiliated with any universities?
We offer a resident teaching certificate in conjunction with the Northeast Ohio Medical University College of Pharmacy. Additionally, we have preceptors that serve as adjunct faculty at NEOMED and Malone University. Many of our preceptors also take IPPE and APPE students from most area schools of pharmacy.
What hours can I expect to work and how many weekends will be required?
Residents will be expected to be on rotation with their preceptors and hours will vary depending on the clinical service. Residents will do clinical staffing every other weekend and will staff in the main pharmacy one weekday every other week.
What type of clinical practice environment(s) does your program offer?
Each rotation is slightly different but most include interdisciplinary rounds and bedside patient education. Pharmacy services are in high demand at Aultman and are typically well received by prescribers and nurses.