Menu

Program Details
Applicants
Our Staff and Residents
About
Our Staff
Allie Dolan, PharmD, BCGP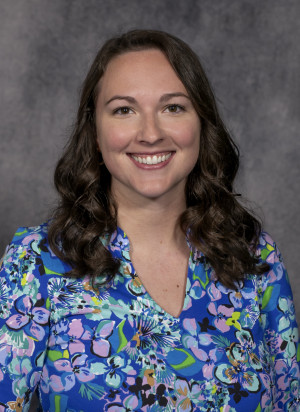 Current Position(s):
Aultman Hospital Clinical Pharmacist, Inpatient Palliative and Transitions of Care
Akron Area Society of Health System Pharmacists, Executive Officer: Continuing Education Coordinator
Society of Pain and Palliative Care Pharmacists, Education Committee and Membership Committee Member
Resident Learning Experience Precepted:
PGY1
Inpatient Palliative Care
Aultman Team Member Since: 2023
Education:
Pharm.D., Ohio Northern University (Ada, Ohio), 2017
PGY1 Pharmacy Residency, Aultman Hospital (Canton, Ohio), 2018
PGY2 Pain Management and Palliative Care Pharmacy Residency, The Ohio State University Wexner Medical Center / Optum Hospice Pharmacy Services (Columbus, Ohio), 2019
Selected Additional Experience:
Clinical Lead Pharmacist - Pain Stewardship, Summa Health System, 2021-2023
Clinical Pharmacist, Optum Hospice Pharmacy Services, 2019-2021
Selected Publications:
Ingram D, Dolan A. More than de-prescribing: Lessons learned in the first year of an inpatient pain stewardship program. Poster presentation, American Academy of Hospice and Palliative Care Medicine Annual Assembly. March 2023, Montreal, QC.
Ingram D, Dolan A. Waking up to opioid stewardship: a review of inpatient naloxone administrations. Poster presentation at the Ohio Hospital Association Annual Meeting & Education Summit. June, 2022, Columbus, OH.
Dolan A, Saphire M, Kullgren J, Hopkin T, Ansari H. Impact of Opioid Prescribing Restrictions on Non-Opioid Adjuvant Use in a Palliative Oncology Population. Poster Presentation at the ASHP Midyear Meeting. December 2018, Anaheim, CA.
Dolan A, Davis L, Senger K. Utilization of Pharmacist Visits in Reducing Potentially Inappropriate Medications (PIMs) in Hospice Patients. Poster Presentation at the ASHP Midyear Meeting. December 2017, Orlando, FL.