Menu

Program Details
Applicants
About Us
Our Staff and Residents
News and Recruitment
Our Staff
Christina Dewar, Pharm.D., BCPS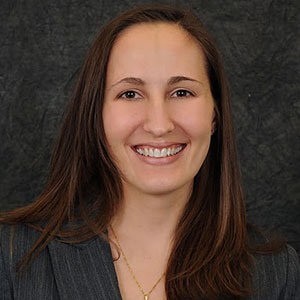 Current Position(s):
PGY-1 Pharmacy Residency Program Director
Internal Medicine Clinical Pharmacist
Resident Learning Experience Precepted:
Internal Medicine
Teaching
Advanced Teaching
Orientation
Aultman Team Member Since: 2007
Education:
Pharm.D., Ohio Northern University (Ada, Ohio), 2006
PGY-1 Pharmacy Practice Residency with Acute Care Focus, Providence Portland Medical Center (Portland, Oregon), 2007
Board-certified since 2008
Selected Additional Experience:
Clinical Assistant Professor of Pharmacy Practice, Northeast Ohio Medical University (Rootstown, Ohio), 2010-2014
Assistant Professor of Nursing, Malone University (Canton, Ohio), 2012-2014
Selected Publications:
Dewar CJ. Entry level cultural competency: A multi-method approach to ensuring competent practitioners. AACP Annual Meeting. American Association Colleges of Pharmacy Annual Meeting; 2014 Jul; Grapevine, Texas
Popa J, Smith A, Dewar CJ. Developing a Sentri7®- driven inpatient clinical pharmacy service. Poster presented at ACCP Annual Meeting. American College of Clinical Pharmacy; 2011 Oct 17; Pittsburgh, Pennsylvania
Migaki EA, Melhart BJ, Dewar CJ, Huston RK. Calcium chloride and sodium phosphate in neonatal parenteral nutrition containing TrophAmine: precipitation studies and aluminum content. JPEN J Parenter Enteral Nutri July 2012; 36: 456-462.